the band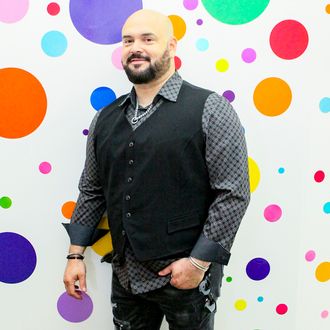 donovan duke
Vocals
Donovan is no stranger to the stage.  From theatre to vocal performances, being behind the microphone has been his second home.  Influenced by the soul of Sam Cooke, Stevie Wonder, Marvin Gaye, and of course Steve Perry, Donovan provides vocals so authentic you'll think Steve Perry is onstage.  When he's not performing, Donovan enjoys coaching youth sports, spending time with family, and giving back to the community and international mission projects.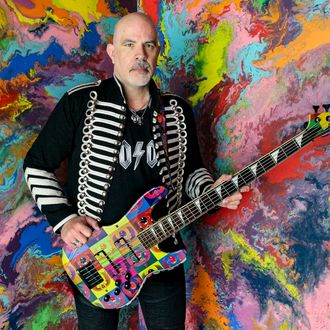 mike "coop" cooper
Bass | Vocals
Mike Cooper's passion for music began at an early age by listening to rock 'n' roll albums for hours on end.  Born and raised in Dallas, Texas, Mike's parents furthered his love for rock 'n' roll by purchasing his first electric guitar at the age of 12.  He cut his teeth and developed his guitar skills by wearing out the grooves on Kiss, Cheap Trick, and Journeyalbums to name a few.  Much later in life, Mike focused his skills on the "low end" and started playing bass.

When Mike isn't gigging, he extends his passion in a confectionery way by creating custom life-size guitar cakes and has made cakes for such famous guitarists and bands as Night Ranger, Ace Frehley of KISS, Joe Satriani, Steve Vai, Warrant, Drowning Pool, Russ Freeman and The Rippingtons, Peter White, Tommy Emmanuel, Blue October, and Blue Man Group.  He's also created multiple cakes for KZPS 92.5 FM's "Bo and Jim Morning Show."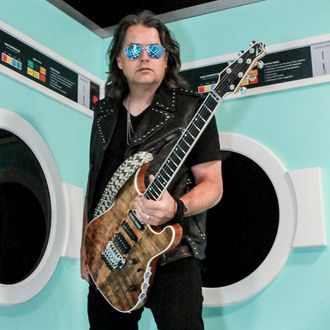 paul bullock
Guitar | Vocals
Originally from England, but primarily raised in El Paso Texas, Paul brings 28 years of active guitar playing experience to the Infinite Journey lineup.  After carefully honing his air guitar skills playing along to KISS and Cheap Trick records, Paul became obsessed with actually learning to play the guitar when he stumbled across Jimmy Page's classic solo on Heartbreaker.  Since then, it's been a steady dose of practicing, equipment acquisition, numerous bands, and hundreds of live shows. 

Paul exclusively plays his own arsenal of custom hand-made Bullock guitars; check them out at Bullock Guitars.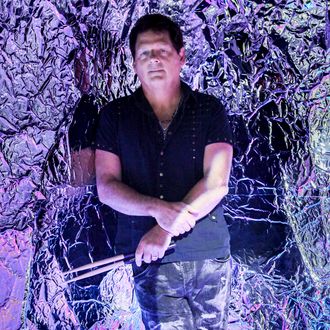 john arnett
Drums | Vocals
Since the age of eight, drums have clearly been in the blood of John Arnett.  John cites Journey as one of his major influences and believe their music of the 80's reigns supreme.  No stranger to the professional music scene, John spent several years on tour as a light technician for major recording acts such as Smashing Pumpkins, Elton John, Hall & Oats, King Crimson, Amy Grant, and the Black Crowes.  With John's lighting background, he's had an integral part in Infinite Journey's light show.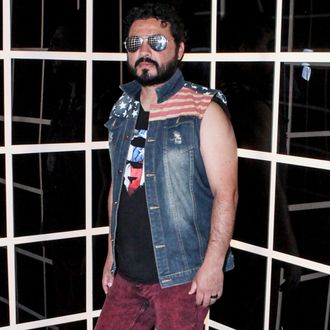 steve trevino
Keyboards | Guitar | Vocals
Steve Trevino began his musical career at the age of 4, when he walked up to a piano at the Amarillo city fair and began playing a song his father played on the guitar without any training. He began studying piano and soon after he picked up the guitar and studied both instruments formally. He was able to play both instruments by ear at a very young age and was soon given the label of a child prodigy. The music gene runs through his family and as a young child, with his sister, brother, and parents they formed a band and toured together around Texas and the Midwest. He has participated in and won such events as the Texas State Piano Competitions, UIL State Competitions, and numerous classical concerts and workshops while winning top honors consecutively for many years. He also toured with nationally recognized contemporary christian musical artist Tony Melendez. He attended the University of North Texas where he continued his classical piano education. Steve can also play bass, drums, wind, brass and string instruments. He has been a fixture in the Dallas/Fort Worth music scene since 2011 and also possesses the ability to compose, record, and produce music for all media and entertainment purposes.